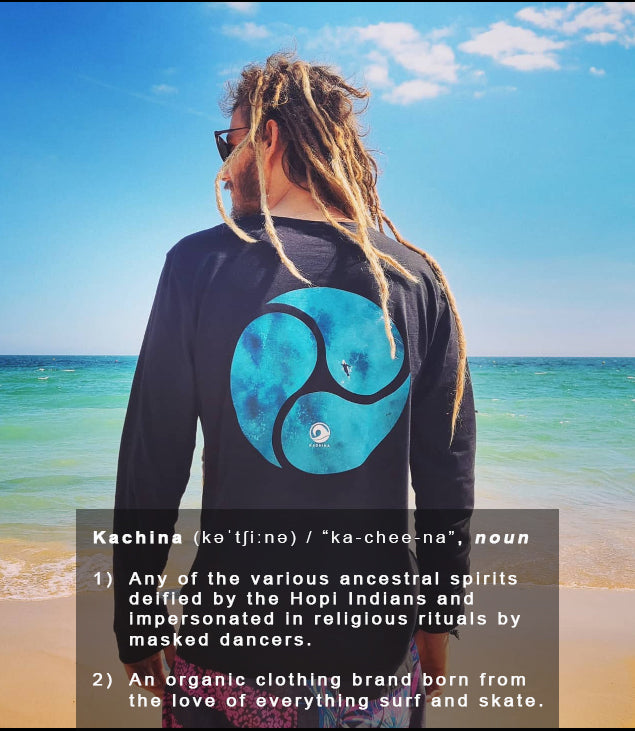 KACHINA - The Home of Sustainable Surfwear
Shop the best in organic and recycled surfwear, made exclusively in the UK.
As surfers and nature lovers, we do the most to ensure that you can wear the style you love without harming the planet.
SHOP
Learn More About Your Orders
SUSTAINABLE SURFWEAR

All Kachina items are made in the most sustainable way, with organic cottons, recycled polyesters, and water-based inks.

By using these materials, we are ensuring no harmful chemicals are used during production. Recycled polyester saves plastic from entering landfills and water systems.

 
MADE TO ORDER

To help reduce waste, all Kachina items are manufactured upon order, so you can be assured that we produce no excess stock that ends up in landfills.

This also saves on energy usage and contributes to a lower carbon footprint.